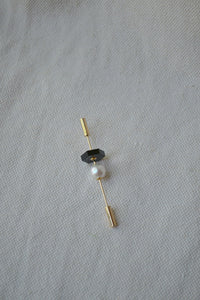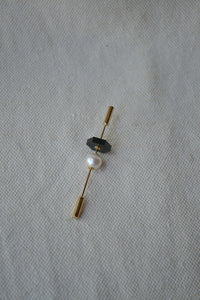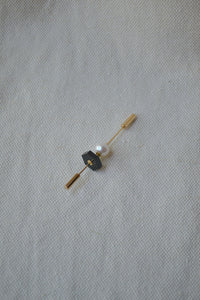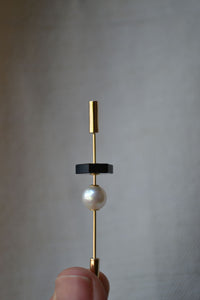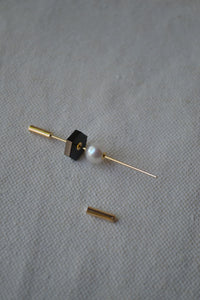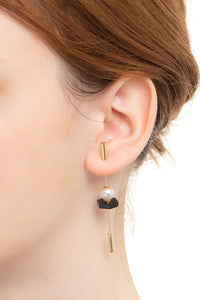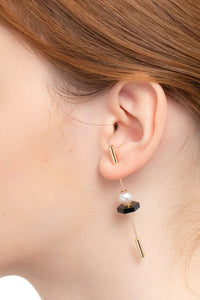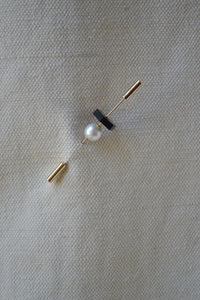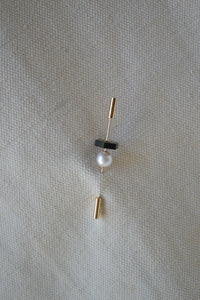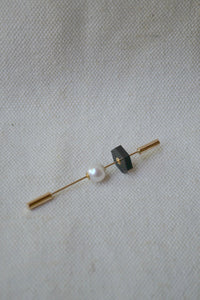 Hirotaka
Spear Akoya Pearl and Onyx
Artistic and eye-catching, the earpiece creates an everyday armor that amplifies and accentuates your personality.
- Onyx and a Cultured Akoya Pearl.
- 10k yellow gold cylinder and a tube backing.
- Length 5.7cm
- Pearl diameter 7.5mm (approximately)
- Pearl has blemishes and flaws on the surface which actually indicate that a pearl is authentic.
- Each individual stones have different pattern, color and tone on the surface. Images shown are for illustration purpose only.
- Made in Japan.

The 10k gold barbell is very delicate. Please gently screw in the stones and beads to the barbell.