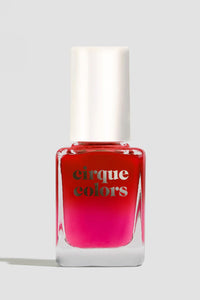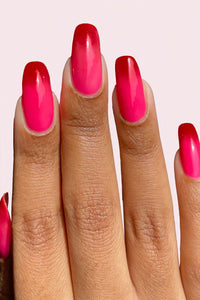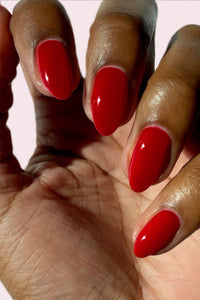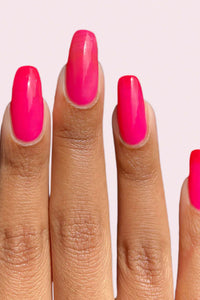 Cirque
Mushroom Kingdom
Mushroom Kingdom is a limited edition thermal nail polish that changes color based on temperature. This polish changes to red when cold and bright pink when warm.
Enter the freaky world of fungi. This toadstool-red looks like it's come directly from The Smurf Village, and it transforms into a pretty pink that honors Princess Peach, Ruler of the Mushroom Kingdom. There's just something magical about mushrooms and cartoons…
Please note that thermal polishes dry to a matte finish. We recommend applying top coat for a glossy shine. Store product in a cool, dark place.
Each color is designed and small-batch manufactured in Brooklyn, NY. 
All Cirque nail lacquers are 4-Free, meaning they do not contain any Formaldehyde, Formaldehyde Resin, Toluene, or DBP (dibutyl phthalate). They're also vegan and cruelty-free.