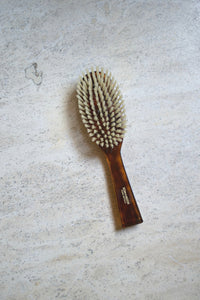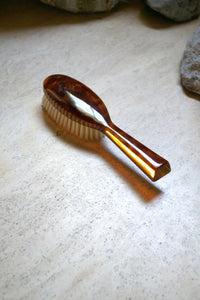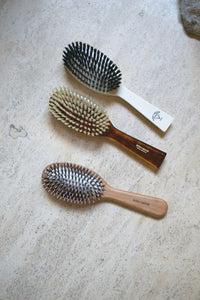 Koh-i-Noor
Jaspé Boar Bristle Brush
Measures 21.3 x 6 cm.
Boar bristles brushes offer many benefits including: naturally conditioning hair, improving hair texture, reducing frizz, stimulating the scalp, reducing the need for styling products and reducing the need the wash your hair on a daily basis. Suitable for fine to normal hair.
The Jaspé Collection is one of Koh-I-Noor's most popular line of hair brushes and combs. All of the products were designed in our in-house studio and are hand-made and individually inspected in Koh-I-Noor's manufacturing facility in Tredate, Italy. The faux tortoiseshell design of these beautiful implements is iconic and always in style and will be a piece that you will be proud to display in your powder room.