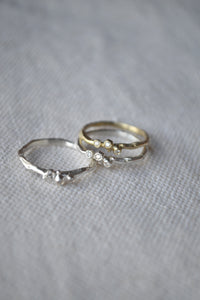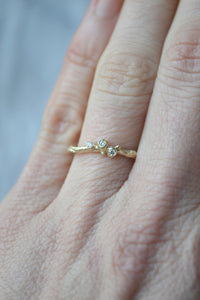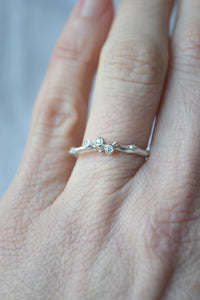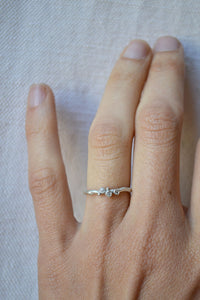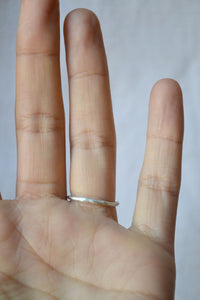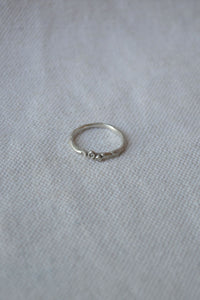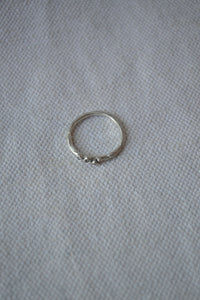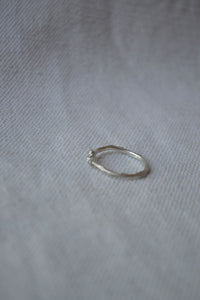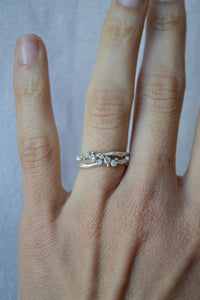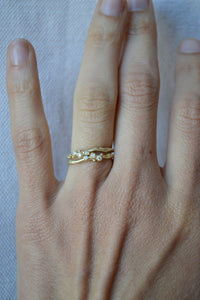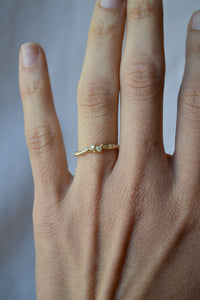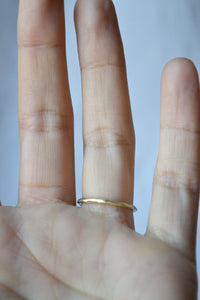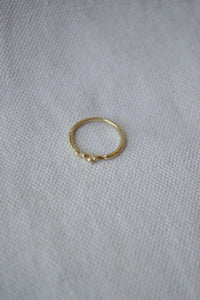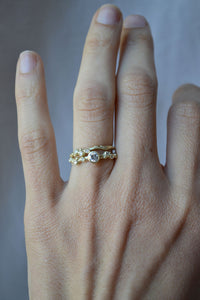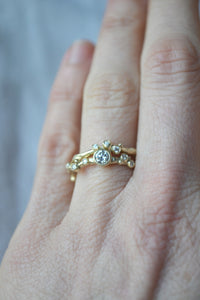 Branch
Encrusted Tiny Branch Ring
Irregular/organic formed ring with 3 diamonds set along the band; looks like little buds on a branch. Showed stacked in silver and gold.

Available in 14k gold in a size 5.5,
Available in silver in a size 5.5 or 6.5
In the last photo you can see it stacked on top of the Encrusted Branch Solitaire ring; each ring is sold separately.