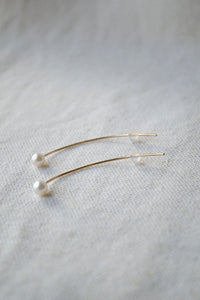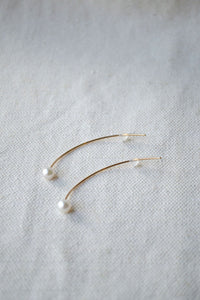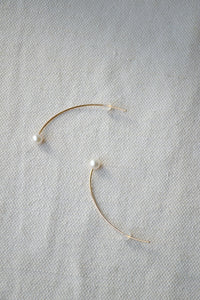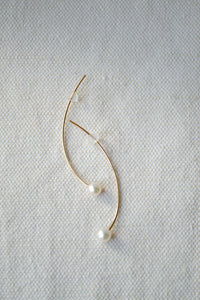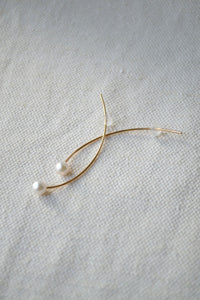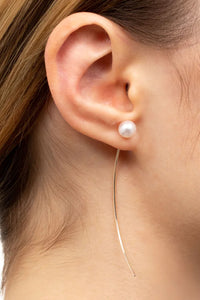 Hirotaka
Akoya Pearl Arrow M (Single)
Adorned with a glossy Akoya pearl, this single stud earring features a long curved wire that drops behind the ear. This piece captures Hirotaka's elegant yet modern aesthetic.
- Cultured Akoya Pearl.

- 10k yellow gold.
- Length 5.5 cm
- Pearl diameter 5.5 mm (approximately)
- Each pearl has blemishes and flaws on the surface which actually indicate that a pearl is authentic.
- Made in Japan.
- This item is sold individually. Not as a pair.