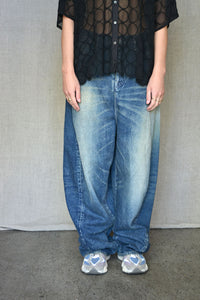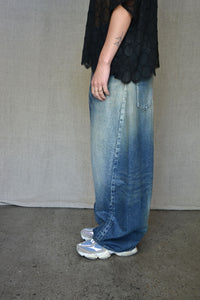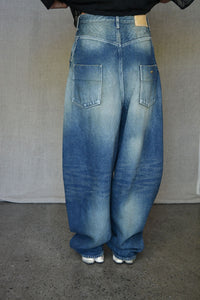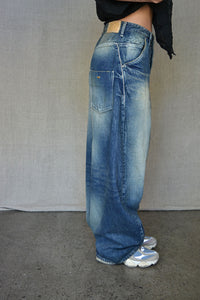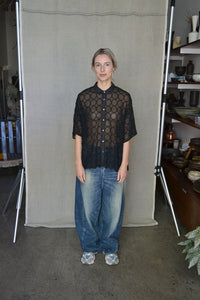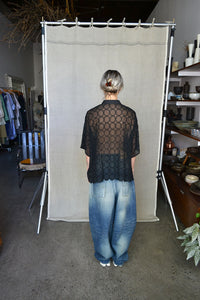 Mina Perhonen
Always Denim Pants
Faded blue jeans with a loose fit and wide legs. Metal button fly. 2 side pockets with a tiny key/coin pocket. 2 back pockets. One back pocket features the line's signature tiny metal butterfly. Embroidered fabric lining around waist and inside of pockets. 
Made in Japan from 71% cotton and 29% linen.
Measures flat sizes 36/38:
Waist, 14.5" / 15.5"
Length, 43.75" /  44"