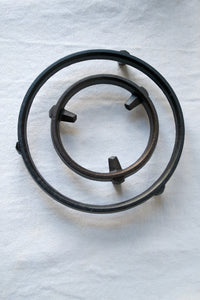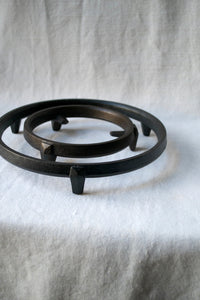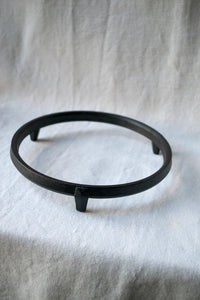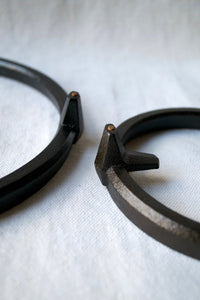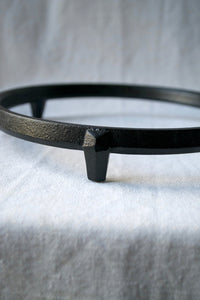 Azmaya
Trivets
Trivets made of cast iron treated with camellia oil and teak "feet"
(The shaded color was created by an oxide film made by burning in a high temperature kiln. By painting camellia oil from above and "grilling the oil", we made it more deeply.)
Every day, the unique coloring deepens while using, the enjoyment unique to casting. After use, the heat transferred from the pot will remain for a while, so please use the pot grabs etc until you completely cool down and avoid touching with bare hands. Also, in rugged places there is a possibility of rusting, please dry thoroughly.
Small: 5.1" dia x 1.3"h      @1lb.
Large: 7.8" dia x 1.2" h     @1.2lbs.
Produced in the tradition of Iwate prefecture of Japan.
Design by Osamu Saruyama
Made in Japan.