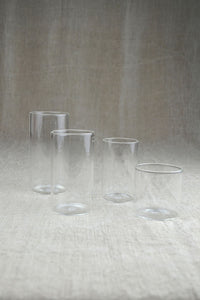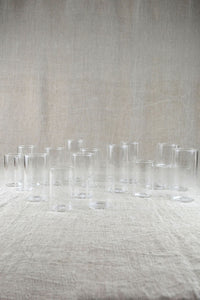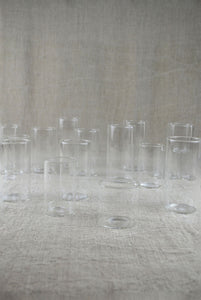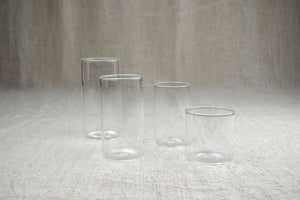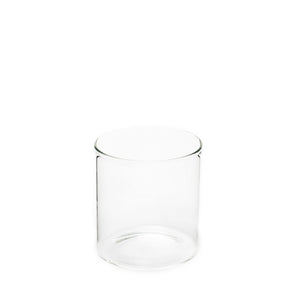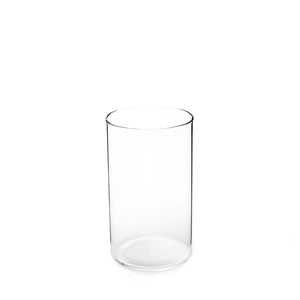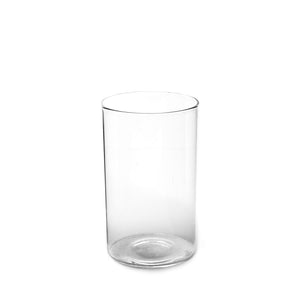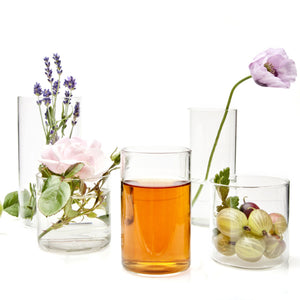 Danish Glassware
Drinking Glasses
Individually blown in Denmark of Borosilicate glass. (Laboratory glass) by Orskov.
Heat resistant and oven, microwave and dishwasher safe.
Sold as set of 6 glasses:
Small: 2.75" dia x 2.75" h  -holds @ 6.33 oz
Medium: 2.4" dia x 4" h   -holds @ 7 oz 
Large: 2.5" dia x 4.75" h   -holds @ 10.5 oz
X-tra Large: not in stock
Same glasses that we use at Angel Face!