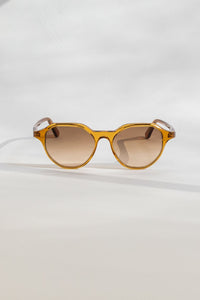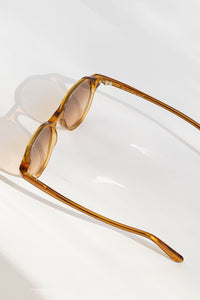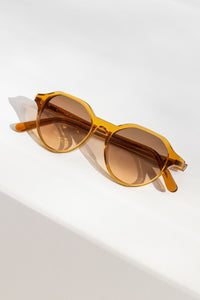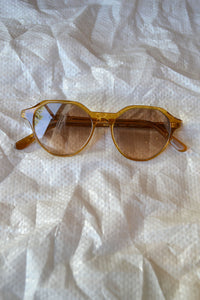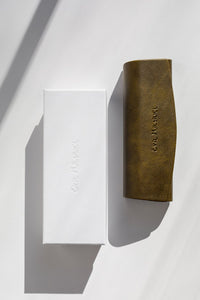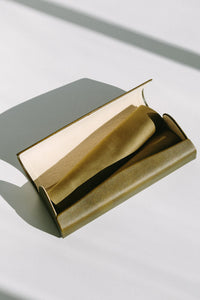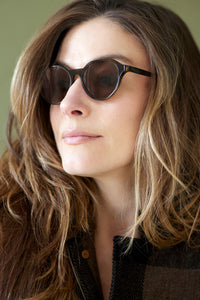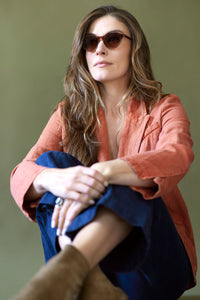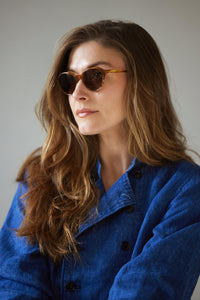 Eva Masaki
Mouse Golda
Mouse is a style in homage to that which is both petite and audacious. An edited model based on the Eva Masaki classic 001 acetate frame, MOUSE is sized down from an oversized 53 to a 49 for a smaller frame. The hexagonal frame is flat across the bridge, designed to fit a wide range of face shapes, and features narrow, ultra-lightweight templates. The smallest acetate frame of the Eva Masaki offering, MOUSE is named after Eva's father's childhood name for her "Little Mouse." A meaningful frame diminutive in size, but bold in impact—a dose of inner strength. Handmade in Northern Italy from cellulose acetate by Mazzucchelli.

Golda: A warm honey frame with double gradient golden brown lens.

Dimensions: eye 49mm, bridge 16mm, temple 145mm
Please note: photo with model is of frame style only, not representative of color or details.