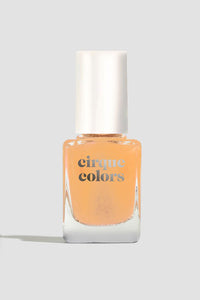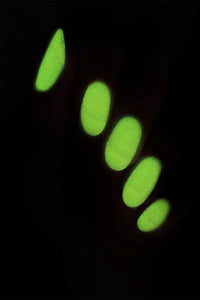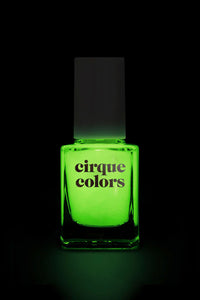 Cirque
Final Girl (Glow in Dark)
Final Girl is a pumpkin orange sheer tinted base that glows green in the dark.
Like horror movie heroines Laurie Strode, Nancy Thompson, and Sidney Prescott, you made it to the end! Not only did you beat the villain in the final stand-off, but you live to tell the tale. Outfit: bloody and tattered. Psychological state: questionable. Street cred: infinite.
Please note: To achieve an optimal glow-in-the-dark effect, this polish needs to be 'charged' with an external light source (such as sunlight or artificial light) for a few hours before it can properly glow. For best results, apply 2 coats over a light base color.